Tonganoxie High School sub-state games still a go despite canceled classes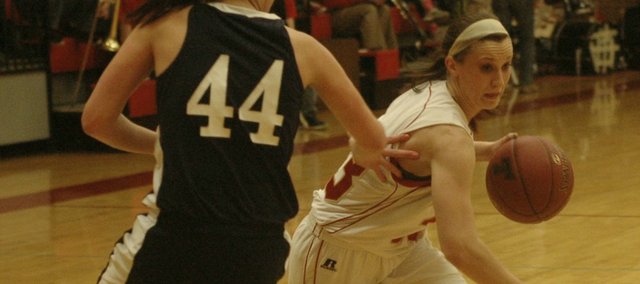 Class 4A sub-state basketball games rescheduled for tonight in Tonganoxie are expected to be played despite cancellation of classes today.
The No. 4 Tonganoxie High girls (12-7) are to play No. 5 Sumner Academy (8-11) at 5 p.m. The No. 4 THS boys (8-11) are to play No. 5 Bonner Springs (8-11) after that game, with tip time likely to be around 6:30 p.m. If THS teams were to advance, the boys would play Thursday and the girls Friday in Tonganoxie.
The No. 5 McLouth High boys (10-9) are scheduled to play against No. 4 Onaga (11-9) on the road. That game is to start at 6 p.m. today in Onaga.
The No. 7 MHS girls (3-16) are scheduled to play No. 2 Doniphan West-Highland (14-5) at 6 p.m. in Oskaloosa.
The games originally were scheduled to be played earlier in the week, but the recent winter weather thwarted the sub-state tournament schedules. If THS teams advance, they will play later this week in Tonganoxie — the boys on Thursday and the girls on Friday. If McLouth advances, the boys would play Thursday and girls Friday in Oskaloosa.
Additional updates during games can be found by "liking" The Mirror's Facebook page, facebook.com/TonganoxieMirror and following The Mirror on Twitter, twitter.com/tonganoxie.