County officials sworn in for service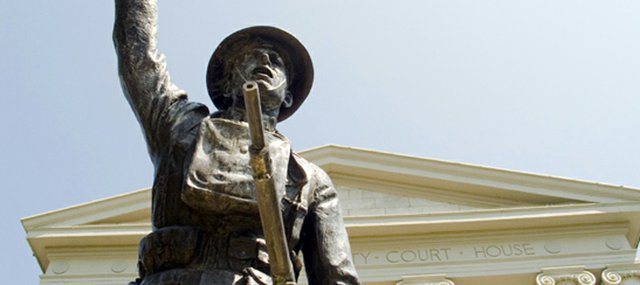 After their election in November, Leavenworth County officials officially were sworn into office this morning at the Leavenworth County Courthouse.
New to the Leavenworth County Commission is Dennis Bixby, a former Tonganoxie City Council member, who will serve District 3. He defeated Mike Yanez, the former Tonganoxie city administrator, with more than 62 percent of the vote in November elections. Bixby replaces John Flower, who chose not to seek another term.
District 2 Commissioner Clyde Graeber returns to serve after defeating challenger Donald G. Terrien in November.
Andy Dedeke, current captain for the Leavenworth County Sheriff's Office, was sworn in as sheriff this morning. Former Sheriff Dave Zoellner chose not to seek another term.
Todd Thompson was sworn in for his second term as county attorney.
Deputy County Clerk Janice Dickson will take over as county treasurer in October to replace Janice Young, who is retiring. Dickson defeated Thomas Koch in the November election.