Five questons: Celebrating freedom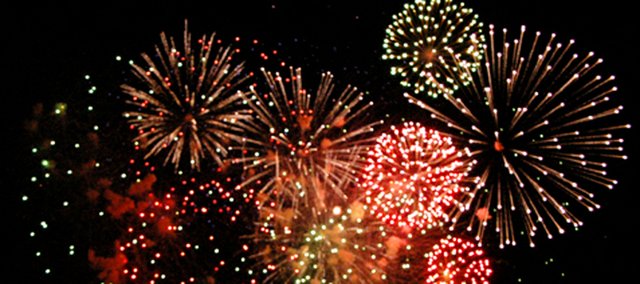 Independence Day is Thursday. In this week's Five Questions, Military.com provides some facts and historical information about the Declaration of Independence, which, more than two centuries ago, kicked off this national holiday.

Q: Why do we celebrate July 4?
A: On this day in 1776, the Declaration of Independence was approved by the Continental Congress, setting the 13 colonies on the road to freedom as a sovereign nation.
Q: How did the Declaration of Independence come about?
A: Conflict between the colonies and England was already a year old when the colonies convened a Continental Congress in Philadelphia in the summer of 1776. In a June 7 session in the Pennsylvania State House (later Independence Hall), Richard Henry Lee of Virginia presented a resolution with the famous words, "Resolved: That these United Colonies are, and of right ought to be, free and independent States, that they are absolved from all allegiance to the British Crown, and that all political connection between them and the State of Great Britain is, and ought to be, totally dissolved." Lee's words were the impetus for Thomas Jefferson's later drafting of a formal Declaration of Independence, which nine of the 13 colonies voted in favor of on July 4.
Q: How long did it take Jefferson to draft the Declaration?
A: Jefferson drafted the Declaration of Independence between June 11 and June 28, 1776.
Q: What are some well-known lines from the Declaration?
A: Probably the most well-known quote is this: "We hold these truths to be self-evident, that all men are created equal, that they are endowed by their Creator with certain unalienable Rights, that among these are Life, Liberty and the pursuit of Happiness."
Q: Where is the Declaration of Independence document today?
A: Today, the original copy of the Declaration is housed in the National Archives in Washington, D.C.