City crews continue search for water leak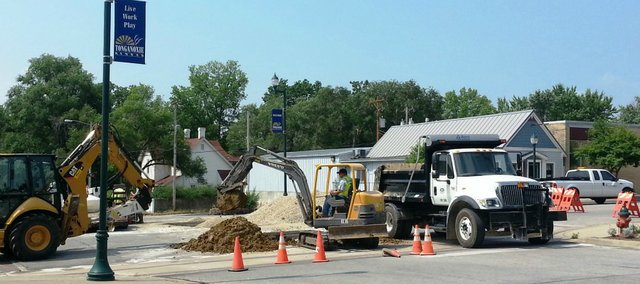 Tonganoxie officials hope the source of a water leak will be determined soon.
Crews worked for three days last week trying to determine the source of a leak at Fourth and Delaware streets.
City Administrator Nathan McCommon said a hydrologist with the local water district would use equipment today that can detect where water is traveling underneath the asphalt.
"What's happening is water is traveling just under the asphalt so where it appeared at the surface is not the same location as the source of the leak."
Crews temporarily filled the intersection with dirt and gravel in the areas where they dug in an attempt to locate the leak's source.
"They'll have to dig in the street one more time," McCommon said. "It's just a matter of where that's going to be."