City plans for mill increase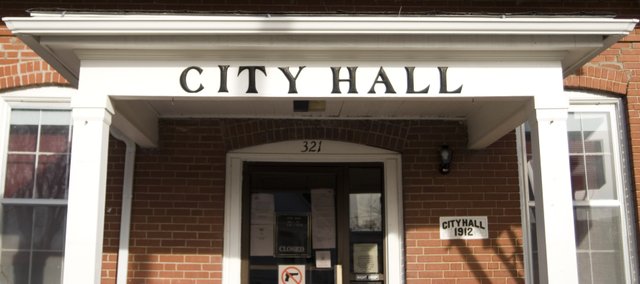 Tonganoxie will see an increase in taxes in 2014, as well as a slight increase in water and sewer fees.
For someone whose house has a property valuation of $150,000, a yearly increase of nearly $65 in taxes can be expected.
The Tonganoxie City Council directed city staff to finalize a budget that calls for a mill increase of 3.72 mills.
The city's 2013 mill rate was 37.83. The 2014 budget would be 41.55.
The council also agreed to increase city and water rates by 9.5 percent.
Instead of an even higher mill levy increase, the council also favored an increase in city and water rates by 9.5 percent to help cover budget considerations. Though property owners would be paying more in property taxes and utilities, all residents would be paying for the increase in sewer and water rates, as it's a fee that both renters and homeowners pay.
"I really like the idea of spreading out utilities," Ward said. "That reaches a lot more folks than the city tax base."
The water and sewer increase is expected to generate nearly $118,000 for the city in 2014. The average water user in the city can expect a monthly increase of about $3, McCommon said.
McCommon said the mill increase helps to offset a decrease in property valuation for the city and cover basic expenses of municipal operations that were trimmed back the last two years in order to balance the budget.
The city's mill and utilities increase cover roughly $247,000 in departmental requests that the council built into its budget: $107,000 to cover salary and benefits for three firefighters, $56,000 for a juvenile investigator in the police department, $44,000 for merit raises and employees and $40,000 for a support staff position at city hall.
Combined, that's a mill equivalent of about 7 mills. The anticipated revenue of $118,000 from increased water and sewer fees, plus about $129,000 from the mill increase cover those budget considerations. Total anticipated revenue from the 41.55 mill levy would be roughly $1.44 million.
As for the school district, the school board will finalize its budget next month.
Superintendent Randy Weseman said an exact mill rate is still unknown.
"Right now the increase will certainly revolve around bond and interest with the recent sale of bonds," Weseman said.