Five Questions: Shawnee Mission Park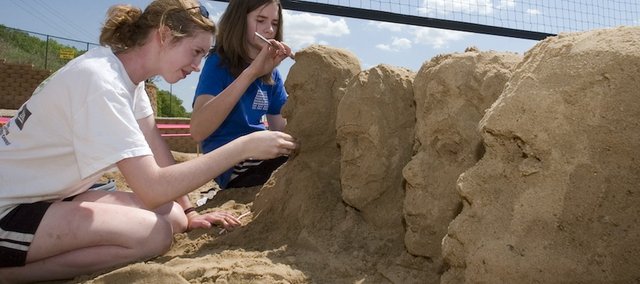 With summer in full swing and a few weeks left before the kids head back to school, it's time to hit the park. The most visited park in Kansas and the largest one in Johnson County, Shawnee Mission Park is a great option. It's the subject of this week's five questions, with answer provided by the Johnson County Parks & Recreation Department's website.
Q: Where the heck is Shawnee Mission Park, and what will I find there?
A: The 1,600-acre park at 79th Street and Renner Road in Shawnee has bountiful amenities including a 120-acre lake, a beach, nature trails, horseback riding, an archery range, mountain biking trails and even a disc golf course.
Q: A beach, huh? When can I catch some rays?
A: If you want to hit the beach this summer, hurry. It opened May 25 and closes Aug. 4. The beach has lifeguards and equipment rentals, and offers open water swimming on Tuesdays and Thursdays.
Q: I'd rather fish than swim in the lake. Is that allowed?
A: Absolutely. To fish, you'll need a license from Johnson County if you're between the ages of 16 and 64. For prices and info, call the park's John Barkley Visitor Center at 913-888-4713. There's a special overnight fishing trip coming up, so ask about that when you call.
Q: Can I bring my dog?
A: Yes! Your pup can run free and even swim in the park's 53-acre off-leash dog area, which features its own parking spots and guest facilities. The off-leash area is open year-round, except Tuesdays from 5 to 9 a.m. for routine maintenance.
Q: OK, I'm sold. Where can I learn more?
A: For more information, call 913-888-4713 or check out the park's website, jcprd.com/parks_facilities/shawnee_mission.cfm.