Five Questions: Cutting classroom costs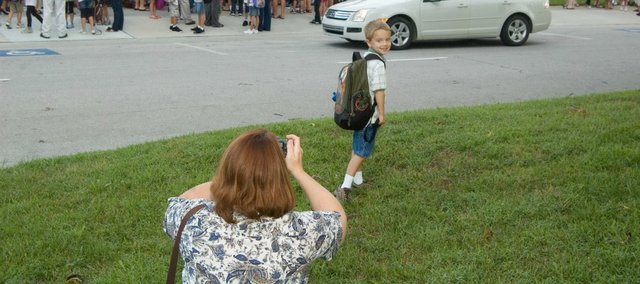 With the start of the 2013-14 academic year just a few weeks away, back-to-school shopping is working its way up the to-do lists of many local families. The list of needed supplies doesn't get any shorter from year to year, but re-stocking the supply closet doesn't necessarily have to break the bank every summer. We've turned to the Environmental Protection Agency's website for some pointers.
Q: How can I cross off everything on my child's school supply list without having to pick up an extra shift at work?
A: Before starting a new school year, sort through your old materials. Many of last year's supplies can be reused or recycled.
Q: I have two children just a year apart. Do I really need to repurchase everything I just bought last year?
A: Many schools reuse materials to save money and reduce waste, and you can too. Share your used supplies with friends or relatives.
Q: I always seem to come home with more supplies than my child needs. How can I avoid this?
A: Make a list before you shop for school supplies. It will help you remember what you wanted to purchase and limit impulse buying. When you have a plan, it's easier to take action.
Q: I often have to replace lost or broken supplies. How can I keep this from becoming an issue?
A: Maintain newly purchased items. Students frequently lose small items like pens and pencils. Make a conscious effort to put school supplies in a safe place every day.
Q: What are some other ways I can save money during the school year?
A: For more information and money-saving tips, visit the EPA's website, epa.gov/osw/wycd/funfacts/school3.htm.