Five questions: Pet patrol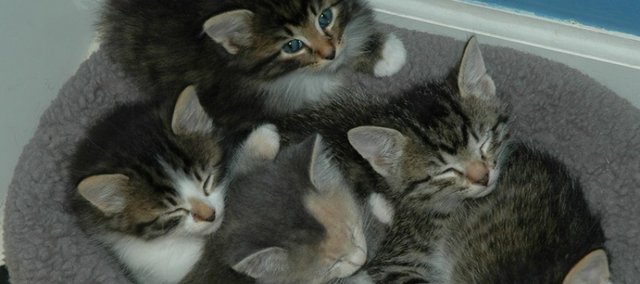 Crystal Swann Blackdeer of the Leavenworth County Humane Society offers tips if you lose — or find — a pet.
Q: I've lost my dog. What do I do first?
A: Look for them in places they're used to walking, visiting, etc. If you have multiple dogs, take one with you to look so your missing pet can hear their tags, their steps, their bark. Take treats (or at least bags that rattle), squeaky toys, whatever might make a sound that would attract your lost pet.
Q: What should you do if you happen upon an injured pet?
A: Be cautious. Even the best-behaved pet may bite if you hurt them. If the injury is beyond what you feel comfortable handling, call your vet, police department or an animal control agency for advice on handling/transporting the pet.
Q: How do I get word out that my pet is lost?
A: Post fliers with contact information and information about your pet. A photo should be one that most reflects how the pet looked when it went missing.
Q: How else can I try to find my lost pet?
A: A microchip works to get a pet home again. It's a chip the size of a grain of rice inserted under the skin that has a code. When properly registered, this chip can tell someone who scans it where to call. Some law enforcement officials have chip readers.
Q: What if I find a pet?
A: Keep the animal safe. If they need medical help, do your best to get them to a veterinarian. Agencies such as local Humane Societies also can be a good source for assistance.