Soetaert, Bartholomew earn All-State nods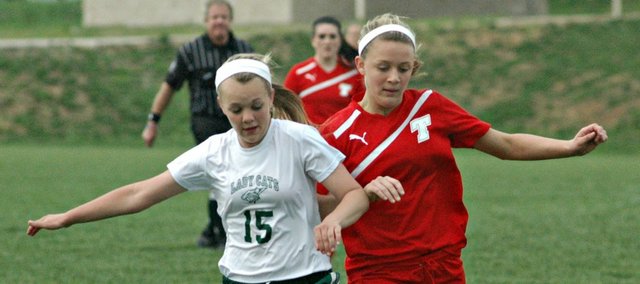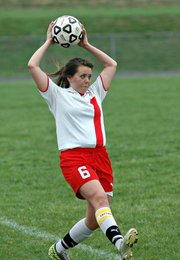 For the second year in a row, Tonganoxie High soccer players Emily Soetaert and Aly Bartholomew have been recognized as two of the state's premier athletes.
Following their junior seasons, in which they led THS to its second straight regional title and first-ever winning season, Soetaert and Bartholomew each earned Class 4-1A All-State selections from the Kansas Soccer Coaches Association. Soetaert earned a first-team nod, while Bartholomew received second-team honors.
Soetaert, a forward, led the Chieftains in scoring for the second year in a row with 14 goals and also paced the team with 11 assists. She earned a second-team All-State selection last year.
Bartholomew, a defender, played an integral role in a late six-game win streak in which THS allowed just 1.3 goals per game. The second-team selection is her second in as many seasons.
The Kaw Valley League had nine total 4-1A All-State selections. Soetaert and Bartholomew were also named to the All-Region and first-team All-KVL teams.