McLouth's Patterson named to All-State softball team
Bulldog junior earns third straight recognition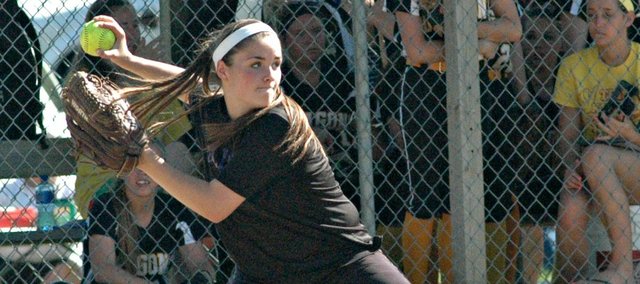 For the third time in as many years, Konner Patterson has been recognized as one of the state's elite softball players.
Patterson, who recently completed her junior year at McLouth High, received a Class 2-1A All-State first-team selection from the Kansas Softball Coaches Association. It was her third All-State recognition and her second consecutive first-team nod.
Patterson was the team's primary third baseman this season after starting at first as a sophomore. She once again established herself as a premier hitter, pounding out 48 total hits and driving in 42 runs in just 21 games. More than half of her hits went for extra bases, including nine doubles, seven triples and 11 home runs. She also drew 28 walks in 2013.
The Bulldogs went 16-5 this season and reached the regional championship game for the second year in a row.