St. Pat's parade is March 16 in downtown Tonganoxie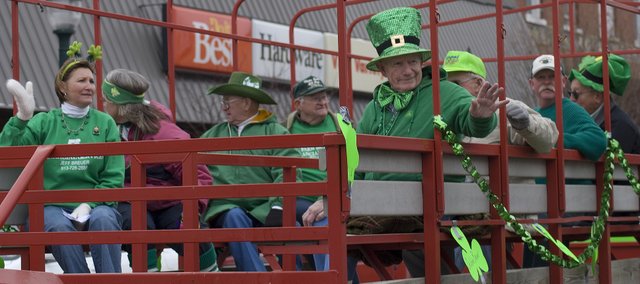 Tonganoxie will be painted green Saturday, March 16, for the 25th annual St. Patrick's Parade.
The parade will run through downtown at 10 a.m. March 16. A PEO beef and cabbage dinner will be 10:30 a.m.-12:30 p.m. at Tonganoxie United Methodist Church, 328 E. Fourth St.
A scavenger hunt and children's games also are planned.