Five questions: It's gardening time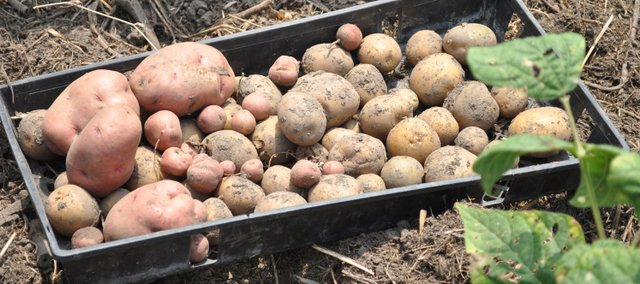 In Kansas, as well as Ireland, planting potatoes on St. Patrick's Day is a tradition. The plants don't know it's March 17, of course. But Dennis Patton, horticulture agent at the Kansas State University Research and Extension office in Olathe, said the holiday is a good time to start, or at least start thinking about, planting. And according to Patton, increasing numbers are doing just that.
Q: Why is vegetable gardening making a comeback?
A: The reasons are many, ranging from the downturn in the economy to the desire for healthier food. Fifteen years ago, vegetable gardening was nearly dead. But then this whole issue of eating fresh, eating local started, and vegetable gardening started to kick back in. We also have to give credit to Michelle Obama, who turned over a lot of turf on the White House grounds and put in a garden for food.
Q: How has vegetable gardening changed?
A: The Victory Gardens planted by our grandparents were large enough to supply fresh produce, as well as preserves, for the long winter months. Today, we see more pocket gardening, typically in 4- by 8-foot raised beds, and most of the harvest is consumed fresh from the garden.
Q: What can people start planting soon?
A: Cool season crops like potatoes, onions, radishes and spinach flourish in cool temperatures and are ideally planted in late March or early April.
Q: Is it difficult to get started?
A: Growing vegetables is no more difficult than tending a flower garden. The basics apply: good soil preparation, timely planting and minimal care.
Q: Can you recommend some resources?
A: One of the best is the Kansas Garden Guide. You can download it free at kansas4h.org/doc10212.ashx.