Candidate looking to 'give back'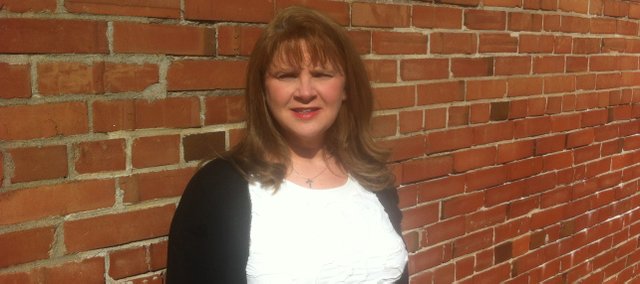 Attending an informational meeting about the Tonganoxie USD 464 bond issue last year, Michelle McGhee came away impressed with the information Superintendent Randy Weseman presented.
It inspired her to file for a position on the school board. McGhee will face incumbent Kris Grinter in the Position 6 race in the April 2 general election.
It's the only contested race for either school board or Tonganoxie City Council races.
"I wanted to give back to my community," she said. "Also, I think the school board is one place you have the opportunity to help shape the future."
She said, that, in addition to moving forward with building a new elementary school, it was important to ensure that resources the district has for the students are being used responsibly.
"For lack of a better word, what's the return on investment?" McGhee said. "The taxpayers are making an investment. It may be a mandatory investment, but it's an investment they're making."
McGhee, 47, is a Basehor High School graduate with a bachelor's degree from Mid America Nazarene University and a master's degree in business from Baker University. She is a data security risk manager at Sprint.
She said the district has done a "pretty good job" with all the budget restrictions the district has endured during a difficult economy in recent years, but thinks her experiences in the corporate world working with budgets would be beneficial.
McGhee also would like to explore any federal grants that might provide aid to the district.
She has one son, Jacob McGhee, who is a 2005 Tonganoxie High School graduate. He also is a 2010 graduate of Baylor University in Waco, Texas. Jacob earned a bachelor's degree in electrical and computer engineering with a minor in math. He also joined the Air Force that year and has been serving in Afghanistan since October.
She said her son excelled in academics at the private school, which was a testament to his education in Tonganoxie.
"I think that just shows we have amazing teachers," McGhee said. "I'm so proud of our school district."