5 questions: Radio relief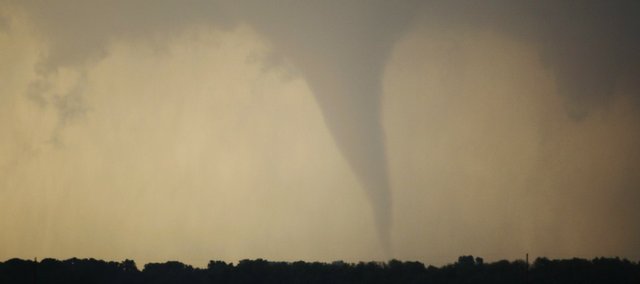 Douglas County Emergency Management Director Teri Smith explains why National Oceanic and Atmospheric Administration All-Hazard radios should be in all homes as Kansas enters the severe weather season.
Q: What are NOAA all-hazard radios?
A: Radios that provide continuous, useful weather information. They broadcast warnings and expected weather conditions and post information following natural disasters. During natural or man-made emergencies, the National Weather Service will interrupt routine weather programming and broadcast a special tone that activates these radios, by county, in the covered areas.
The hearing and visually impaired also can get these warnings by connecting NOAA all-hazard radios with alarm tones to attention-getting devices such as strobe lights, pagers, bed-shakers, personal computers and text printers.
Q: What are their benefits?
A: The radios provide peace of mind because it can warn of approaching storms at anytime. Additionally, with a battery backup, you can take your radio on the go.
Q: What good would an all-hazard radio do me if the power went off, as it often does during storms?
A: Emergency Management recommends all-hazard radios that are either powered by batteries or are equipped with battery backups.
Q: I understand the radios can be set to pick up only weather warnings for my area. How does that work?
A: Specific Area Message Encoding can be programmed into the radios, which set them to pick up warning for the listener's county and/or the surrounding counties. A list of all county codes can be found online at: nws.noaa.gov/nwr/CntyCov/nwrKS.htm.
Q: How much do NOAA radios cost and where can they be found?
A: Prices vary depending on features. Emergency Management sells the radios at cost for $30. Additionally, you can purchase them from local or online retailers.