Weather continues to alter
THS

,

MHS

sports schedules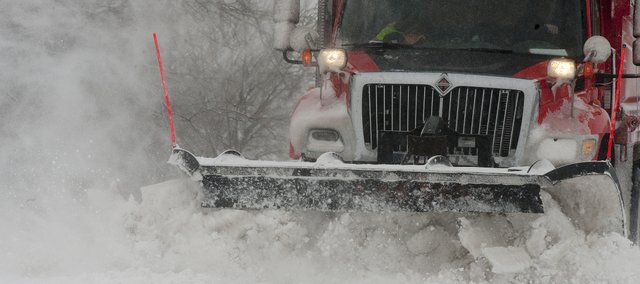 Postponements continue to pile up as Tonganoxie High athletes wait for the remaining snow to melt away from their respective playing fields and surfaces.
The Chieftain baseball team received word of its second delay this week when Thursday's home doubleheader against Basehor-Linwood was called off. A make-up date has not been announced. The team was supposed to open Monday at home with a single game against Bishop Ward, but the game was moved to April 29 and will be played as a doubleheader. The next scheduled action is a home doubleheader at 4:30 p.m. Monday against Jeff West.
The softball team was also supposed to open Monday against the Cyclones, but just like baseball, the games were moved to April 29. The Chieftains will now open at 4 p.m. April 4 with a doubleheader at Mill Valley.
Track and field will also have to wait to start its season, as Thursday's Ottawa Invitational was rescheduled for April 8. The next meet on the THS schedule is the Lansing Invitational at 3:30 p.m. Tuesday.
The THS golf team's season opener — the Sunflower Classic at Sunflower Hills Golf Course in Bonner Springs — was originally scheduled for March 23, but has been moved to 11 a.m. Saturday.
The Chieftain girls soccer team has had two games called off this week. Monday's season opener against Bonner Springs and Thursday's game against Spring Hill have been postponed. No make-up date has been announced for either contest. Weather permitting, the Chieftains will play at 4 p.m. Friday at home against Lansing.
McLouth High's softball and baseball teams were scheduled to open Thursday with home doubleheaders — softball against Perry-Lecompton and baseball against Wellsville — but both have been called off. Baseball has been moved to April 19 and softball to April 30. Both teams will travel April 4 to Leavenworth-Immaculata. The Bulldog track and field team won't begin competition until the Oskaloosa Invitational on Tuesday.
Follow The Mirror on Twitter or "like" us on Facebook for additional news regarding cancellations or postponements. Use the hashtag #MirrorSports to join the conversation on Twitter.