Track removal begins at
THS

soccer complex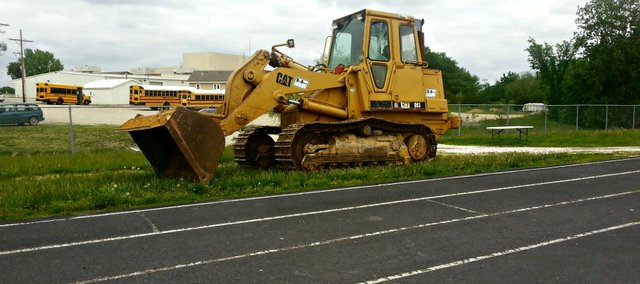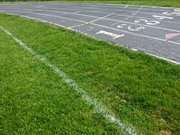 When Tonganoxie High players and fans return to the school's soccer complex next season, they'll be in for a change of scenery.
The asphalt track surrounding the field south of the west campus will be removed, creating an opportunity to widen and level the existing playing surface. Removal of the track, as well as a slab of asphalt behind the west goal, will begin this weekend.
"It's obviously going to help the matter," THS athletics director Brandon Parker said. "It will be another step in making it a great soccer facility, but the main thing is getting (the track) out of there."
A local contractor has agreed to remove the track free of charge. The USD 464 voted unanimously to allow the removal at its meeting on Feb. 11.
The six-lane track, which hasn't been used for live competition in several years, sits about five feet from either sideline, creating a safety hazard for players running out of bounds. According to boys coach Brian Kroll, the removal of the track will also make the complex more visually appealing for players and fans alike.
"The safety issue has always been in my head and I make a point to tell other coaches to tell their kids, but more than anything, I want it out so it can be more of an area dedicated to the kids," Kroll said. "It will be a place the kids can truly call their own home for soccer."
The Chieftains have used the complex for home games since the start of the 2010-11 school year. They used to play games at Chieftain Park, but moved to the school complex when fungus became an issue on the field at the park.
The fungus at Chieftain Park was remedied a few weeks later, but THS opted to play future seasons on its own campus.
Once the track is removed, the field will be widened on either side and the playing surface will be leveled to eliminate the current downward slopes in the corners.
"It's going to make everything a little bit cleaner," girls coach Justin Seever said. "It will look more like a true soccer complex. It will look pretty good once we get it rolling."