Five Questions: Healthy holidays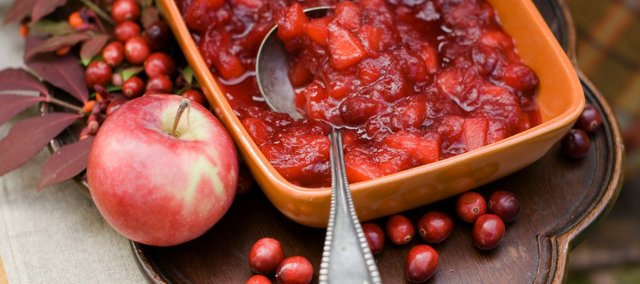 The holidays are a special time to enjoy seasonal food with friends and loved ones. It's also a time to monitor how much and what you're eating, especially if you're diabetic. Here are some tips from the Center for Disease Control and Prevention for folks with diabetes.
Q: I'm off to a holiday party. What should I do to prepare?
A: Eat a healthy snack beforehand to avoid overeating at the party. Also, ask what's going to be served in advance so you can see how it fits into your meal plan. Bring a nutritious snack or dish to share.
Q: How can I still enjoy my favorite foods?
A: If you're at a buffet, fix your plate and move to another room away from the food, if possible. Avoid hams coated with a honey glaze or turkey swimming in gravy. Also avoid side dishes loaded with butter, sour cream, cheese or mayonnaise. Q: Is there any food I actually can enjoy?
A: Find fruit instead of pies, cakes and other desserts high in fat, cholesterol and sugar. Also, look for side dishes and veggies that are light on butter, dressing and other extra fats and sugars, such as marshmallows or fried vegetable toppings.
Q: I'm traveling for the holidays. How can I prepare?
A: Pack twice the diabetic supplies you expect to need in case of delays. Keep snacks, etc., with you in case your blood glucose drops.
Q: Anything else to remember while traveling?
A: Be aware of time zone changes so you know when to take medication. And be sure to carry medical identification that says you have diabetes.
Visit cdc.gov/Features/DiabetesManagement/ for more helpful tips.