Tonganoxie takes another step toward
U.S.

24-40 traffic signal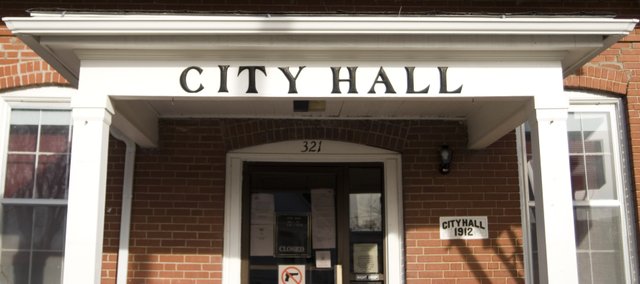 City officials approved more paperwork for a new traffic signal at Stone Creek Drive and U.S. Highway 24-40.
The agreement commits the city and the Kansas Department of Transportation to an access management grant.
Specific amounts aren't yet known, but officials currently estimate the project, which will bring a traffic signal to the intersection, will cost Tonganoxie about $100,000.
The project is expected to start next fall.
No timeline set by city for Washington Street sidewalk
City officials want to build a sidewalk from Genesis Christian Academy east along Washington Street, but funding is a concern.
County crews did grating work along Washington Street just east of GCA, a project that was to be a precursor to sidewalk work.
But council member Kara Reed said that construction likely would cost at least $65,000. And grant assistance, at least currently, doesn't look promising.
"Our funds are not where we can just run out and build a sidewalk," said council member Andy Gilner.
Council members said they would continue to look at possible ways to fund the sidewalk work.
City approves audit agreement The council approved, 4-0, 2013 auditing services with Audrey Odermann of Mike Houser and Company not to exceed $8,300. Council member Chris Donnelly said that he thought the council had discussed the previous year to put the services up for competitive bid. Assistant City Administrator Jennifer Jones-Lacy said the city staff had some time constraints with trying to open the service up for bids. She said the city could put the contract up for bid in 2014. McCommon said putting the service up for bid "had been put on the back burner," noting that the city had been pleased for some time with the company's services.
Chieftain Trail work continues
King Construction of Oskaloosa is "jumping in with all forces on the ground" with the Chieftain Trail extension project, McCommon said at Monday's meeting.
Peak asked whether soil dug up to make way for the trail could be utilized for any other projects as a cost-saving measure. McCommon said the amount of dirt would be minimal.