Tonganoxie Mayor's Christmas Tree Lighting, other festivities set for Saturday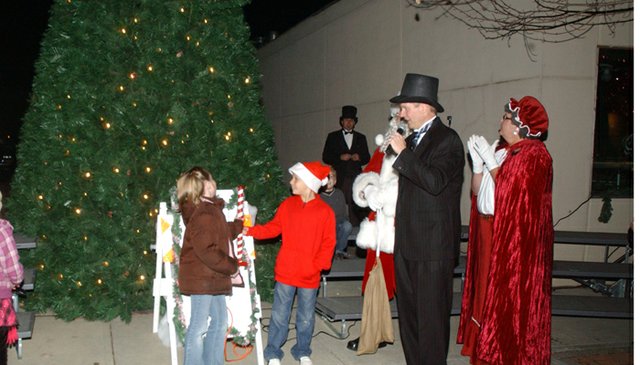 Tonganoxie will be getting a head start on the Christmas spirit before Thanksgiving.
The annual Old Fashioned Christmas and Mayor's Christmas Tree Lighting will start at 3:30 p.m. Saturday in downtown Tonganoxie.
A meet and greet with Santa Claus will be 3:30-5 p.m. at the Old Ratliff Drug Store at Fourth and Bury streets. Visitors also can enjoy carriage rides during that time frame.
Local residents portraying costumed Victorian characters will roam the streets throughout the afternoon, with musical performances happening from 4 p.m. to 5 p.m. near the downtown Christmas tree in the 400 block of Fourth Street.
Mayor Jason Ward will then turn on the switch to light the tree at 5:30 p.m. — with help from Santa Claus.
Tonganoxie Elementary School students will help Ward turn on the switch. Ward has started an annual challenge with TES students. The class with the most food donations from Nov. 4-18 gets to join Ward in turning on the lights. Ward also will throw a pizza party for the class with the most donations from Nov. 4-Dec. 6.
All proceeds will benefit Good Shepherd Thrift Shop and Food Bank.