Five questions: Reading dyslexia signs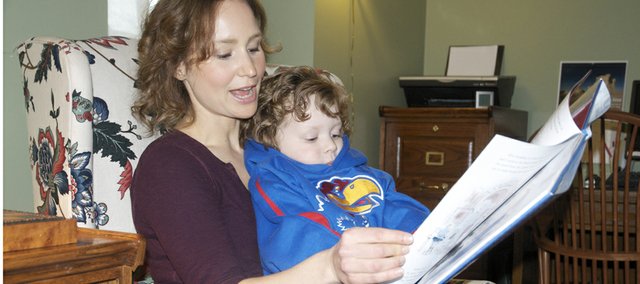 October is National Dyslexia Awareness Month. Lisa Harlow, spokesperson for the International Dyslexia Association, talks about the condition and what parents should do if they suspect or have children with dyslexia.
Q: How common is dyslexia?
A: One in 10 people have symptoms of dyslexia.
Q: The cliché is dyslexia is reading backwards. Is that true?
A: No. Dyslexia is a language-based learning disability, and contrary to some beliefs, it is not due to either lack of intelligence or a desire to learn. Dyslexic people can be gifted in areas that do not require strong language skills, such as music, art, and computer science.
Q: What are signs of childhood dyslexia?
A: Organizing written and spoken language and reading quickly enough to comprehend and staying with and understanding longer reading assignments. Trouble learning letters and their sounds, memorizing number facts and doing math operations.
Q: What can parents do if they suspect their children have dyslexia?
A: Express your concerns to your child's teacher, guidance counselor, principal or pediatrician. Insist on a formal professional evaluation or request a referral for testing.
Q: What should parents do if their children are diagnosed as dyslexic?
A: Be an advocate for your child and fight for proper accommodations at the child's current school. For more information, visit the International Dyslexia Association's website at www.interdys.org.
Above all, stay positive. Children with dyslexia are bright, capable and able to go on to college and successful careers.