Tonganoxie dance studio to have fundraiser Saturday for breast cancer prevention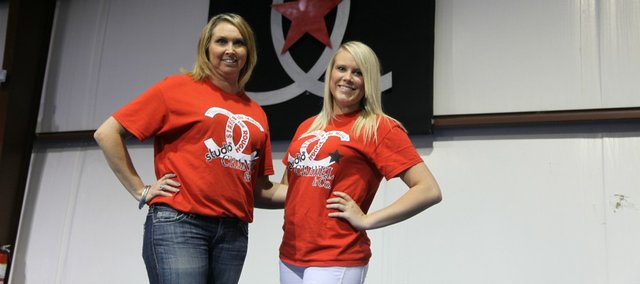 A Tonganoxie dance studio is going to do Zumba for charity Saturday.
Studio Chanel, 1203 E. U.S. Highway 24-40, will have a Zumba-thon from 2-4 p.m. Saturday to raise money for the Zumba Global Research Grant for breast cancer prevention.
Cost is $10 for advance purchase and $15 at the door.
Rynette Reiling of Studio Chanel and Co. said the fundraiser is something she and her daughter, Chanel Reiling, have been wanting to do for some time.
"Because it was Breast Cancer Awareness Month, we really wanted to be involved," Reiling said. "We had parents (of studio students) affected in the last year. It's something close to our hearts. We'd really like to contribute."
Rynette said the studio is trying to have a "Pink Out" in which Zumba participants wear as much pink as possible to show support for breast cancer awareness.
For more information, call 785-865-9055.