5 Questions, Oct. 23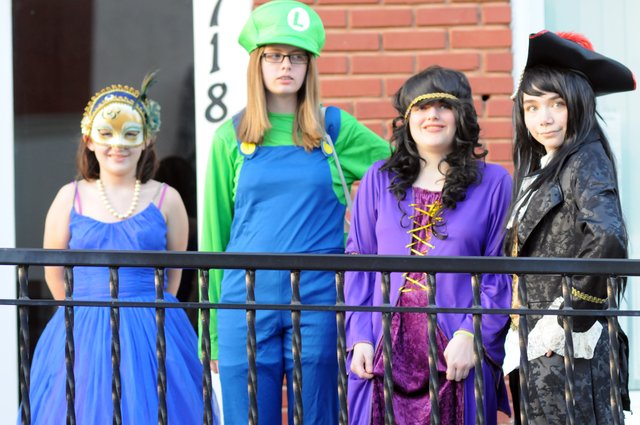 Whether it's a mummy, Dracula or Snow White costume, it's important to look the part for Halloween. But most of the time, a convincing costume comes at a cost. Here are several tips from Crafster.org, an online organization for independent craft artists, that may help your family fully experience fun while still maintaining a budget.
Q: Can you turn everyday clothes into a convincing costume?
A: Yes, look in your very own closet for costume inspiration. For example, the perfect clown costume is a combination of just a few pieces of plaid, striped, and polka dot clothing.
Q: Is there an alternative to expensive Halloween masks?
A: Instead of purchasing overpriced plastic and rubber masks, utilize makeup and face paint that you may already have around the house. You can even make your own face paint by combining cornstarch, solid shortening, and food color (optional).
Q: Where else can you look for new ideas?
A: Organize a costume swap with a group of people. Spend an evening mixing and matching costumes until everyone is geared up and ready for the holiday season.
Q: Are thrift stores a good resource?
A: Thrift stores have a huge selection of not-so-fashionable clothing, see if anything jumps out at you. Is there a bright orange oversized jumpsuit? It could be the perfect beginning of a jack-o-lantern or a prisoner costume.
Q: How can you create a unique costume without breaking the bank?
A: Consider buying an inexpensive, traditional costume from a discount store, but then do something funny and ironic with it. For example, buy a nurse costume and add your own shark fin to become a nurse shark. The best part is it's a real animal!