Tonganoxie school board considers ways to curb decreasing
ACT

scores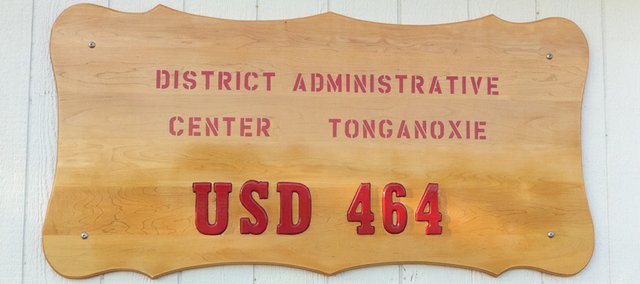 Tonganoxie ACT scores are down across the board, a trend school officials say must stop.
Tonya Phillips, USD 464 director of educational programs, reported 2013 ACT statistics to the Tonganoxie school board at Monday's meeting.
THS average scores lagged behind the state average in all categories for 2013 and also were a drop from the previous year in all categories.
The biggest drop from the previous year came in English. The district average was 20.5, down from 21.6 in 2012. All other areas — math, reading, science and composite — saw a drop of less than a point.
Board member Kathy Baragary said the district needs to address the lower marks and map out how to better prepare students for the ACT, a standardized college preparedness test taken by students across the country.
In 2013, 75 THS students took the test. That's a drop from 93 in 2012.
She said students and teachers needs to be held accountable.
"We've never been serious about the ACT since I've been in this district," she said.
Board members agreed that the district needs to evaluate how it might better prepare students for the test.
"I hate to use a sports analogy," said Superintendent Randy Weseman. "Any good coach wouldn't go into a game without practicing their own plays."
THS has a class session called Triple A, which serves as a homeroom period for students.
Board members discussed focusing more of that time on ACT preparation.
Weseman said THS has bright students and he isn't pointing fingers or blaming anyone. But the district needed to assemble a plan to better prepare students.
"I'm not just trying to get higher scores," Weseman said. "It's not a horse race. It's what's good for our kids."
Since 2009, the number of Kansas high school students taking the test has grown by more than 1,100. Nearly 24,300 students took the test in 2013.
Board to review construction bids
The school board will meet at 6 p.m. Sept. 23 at the THS library to review and approve bids for construction of the elementary school to be built southeast of the current middle school.
Voters in November approved a $27.2 million bond issue to fund the new school. State aid will contribute about $9.3 million.