Five questions: Fall garden prep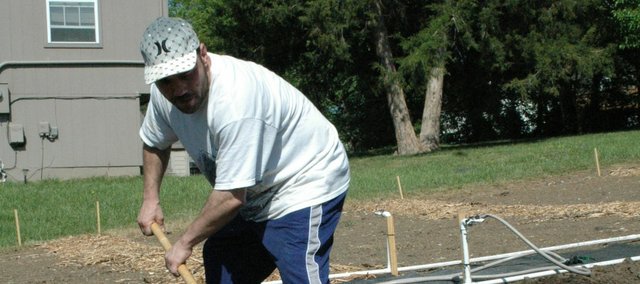 The summer heat is still on its way out the door, but it's not too early to start preparing your garden for the fall season. With the impending changes in weather come necessary changes in preparation and care for plants and vegetables. Answers provided by the Home and Garden Network.
Q: What can I do to prep my garden for the fall while it's still warm outside?
A: Now is a good time to clean up your garden. Remove unwanted foliage, dead plants and other debris. Once the area is clear, apply or re-apply mulch and fluff it with a rake to allow water to penetrate deep into the soil.
Q: What plants or vegetables are good for this time of year?
A: Trees, shrubs and perennials that bloom in seasonal colors are good options for the fall season. Cool-weather vegetables include lettuce, carrots, broccoli, cabbage, cauliflower, turnips and potatoes.
Q: How can I keep insects out of my garden as temperatures continue to drop?
A: When you invite birds into your yard by feeding them, they do a fantastic job of keeping the insect population in check. That way, you won't have to spray or dust as often.
Q: Is there anything I can do to prepare outside of the garden itself?
A: Take time to clean and organize your storage area. Toss out old chemicals and take note of what you need to re-stock. Also make sure your tools are in good working order.
Q: What else can I do to get my garden ready for the coming months?
A: For more tips and information on fall gardening, go to hgtv.com/gardening.