McLouth homecoming crowning set for Friday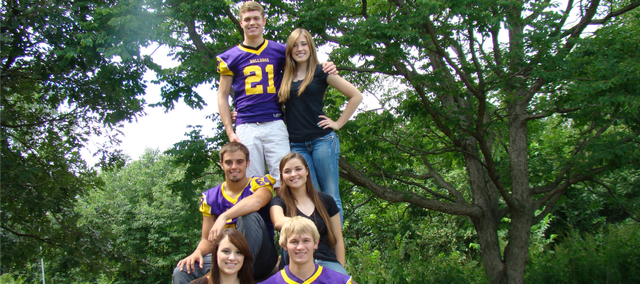 Homecoming Week already is here at McLouth High School.
Students participated Tuesday in their own Project Runway, McLouth's Got Talent and Best Dance Crew.
The annual Buff and Tuff, Powder Puff and Scavenger Hunt games place tonight starting at 6:45 p.m. Bonfire and eating of s'mores will be the final activity starting at 9 p.m.
On Friday, a parade will run along Union Street at 2:30 p.m. with the theme Stomp the Stangs. Candidate games will start at 2:50 p.m. and a pep rally at 3 p.m. at Stan Braksick Sports Complex.
Friday's Homecoming game will start at 7 p.m. against the Doniphan West Mustangs. King and queen crowning will take place at halftime.
The night will conclude for MHS students with a dance starting at 9:15 p.m. and ending at 12:30 a.m. Saturday at the school's Purple Gymnasium.