KDOT

says new traffic signal a go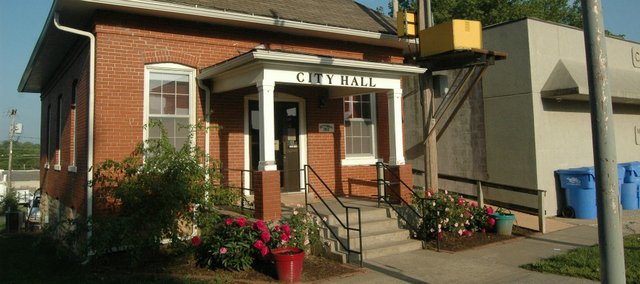 It appears Tonganoxie will be getting another traffic signal.
Tonganoxie City Administrator told the city council at Monday's meeting that he received a call from the Kansas Department of Transportation indicating it planned to install a traffic light at Stone Creek Drive/South Park and U.S. Highway 24-40.
The decision appears to put an end to a long debate about where the light should be installed.
KDOT's master plan called for a light at Laming Road and U.S. 24-40, which is the next intersection west of Stone Creek Drive/South Park.
But residents and business owners near the Stone Creek Drive/South Park and U.S. 24-40 intersection voiced concerns at several meetings and a town hall meeting at the Tonganoxie Performing Arts Center.
At that town hall meeting, the council voted to pursue a light at Stone Creek Drive/South Park instead of Laming Road, though KDOT planned to pay for much of the costs at that intersection.
It turns out Tonganoxie's financial responsibility for the latest traffic signal work could cost less.
The city would have been responsible for about $170,000 of the proposed $1.3 million project at Laming Road that included a frontage road.
For the new plan, Tonganoxie would be required an estimated $100,000, McCommon said after Monday's meeting. The total price tag will be about $370,500.
"I think there are a lot of people who feel like their council listened to them, followed through with the state, got the proper analysis on cost and followed through," McCommon said. "And they feel like they were heard and the city responded."
McCommon said the next step is to receive written confirmation of the city being awarded the project. From there, the city will enter into agreement for design.
Tonganoxie mayor signs Constitution Week proclamation
Tonganoxie Mayor Jason Ward signed a proclamation recognizing Sept. 17-23 as Constitution Week.
Monday marked the 226th anniversary of the drafting of the U.S. Constitution.