Mud run digs into new time slot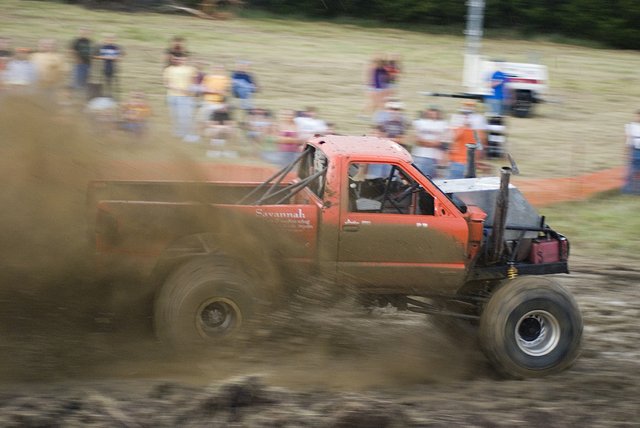 The mud run that has been a popular event during the Leavenworth County Fair will take place this weekend at the fairgrounds.
The event has taken place on the final night of the fair in recent years, but organizers opted to move it to a Saturday afternoon after the fair. The event ran into the early hours of the next day when it took place during the fair, a factor in the Leavenworth County Fair Board moving the event to another weekend.
Gates open at 11 a.m. and the mud run starts at 1 p.m.
Divisions for this year's run are open, 40-inch superstock, 40-inch modified, 35-inch stock, outlaw, 38.5-inch stock, 50-inch women's super modified and 50-inch men's modified.
Admission is $10 for adults and $5 for children ages 6-12. Youths 5 and younger are admitted for free.
J and B Promotions is organizing this year's mud run.
The company also has organized mud runs in Rushville, Mo., Bonner Springs and rural Wyandotte County. The Bonner Springs event took place at the Ag Hall of Fame and the rural Wyandotte County race at the Wyandotte County Fairgrounds just east of Kansas Highway 7.
The mud run will take place in the most northeastern portion of the Leavenworth County Fairgrounds on Kansas Highway 16 in Tonganoxie.
For more information, go to jandbpromotions.com or call Jeff at 816-752-7702.