MHS

cross country ends nine-year drought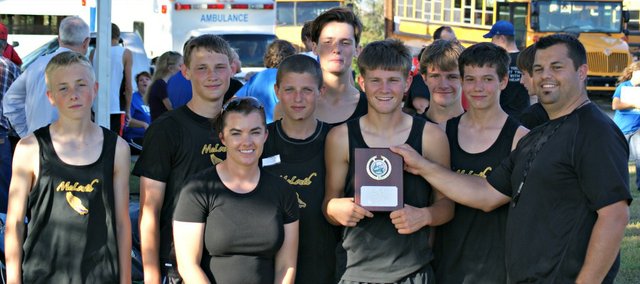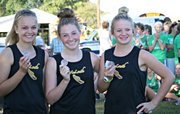 The McLouth High boys cross country team won its first team title since 2004 Thursday at the Troy Invitational.
The Bulldogs finished with a team score of 37, beating out Jefferson County North (42), Riverside (51), Valley Heights (89) and host school Troy (149).
Ryan Bristol led the way individually, finishing second overall with a time of 18:53.23. He was joined in the top 10 by Zach Whaley (fifth, 19:49.15), Logan Hoobler (seventh, 19:52.76) and Jordan Butler (eighth, 19:53.97). Ethan Doores (20:21.08) and Shane Adams (20:31.09) came in 15th and 17th, respectively, and Jason Bristol (24:16.48) finished 28th to round out the varsity squad.
The MHS girls didn't field enough runners to qualify in the team standings, but still received three top-15 finishes. Emily Hoffhines led the way, coming in 11th with a time of 20:47.92. Savanna Noble (21:02.92) and Ashley Nelson (21:16.44) finished 13th, and 14th, respectively. Emma Evans (18th, 22:37.17) was the team's only other varsity runner.
The Bulldogs will return to action Thursday at Horton.