KDHE

delaying Tonganoxie demolition work of former police station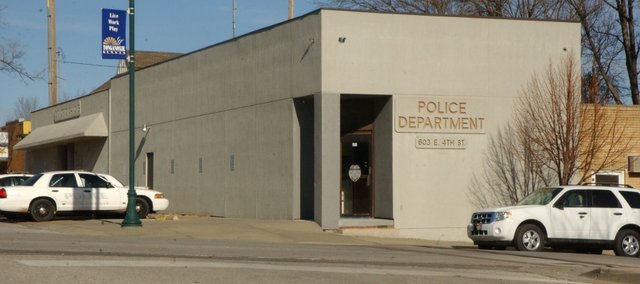 Tonganoxie city crews were set to tear down the longstanding Tonganoxie police station last week.
But Kansas Department of Health and Environment officials have delayed any further work.
Officials were ready to topple the longstanding structure, but KDHE wasn't ready for that.
"Basically we're waiting for the state to approve our dump site," said Nathan McCommon, Tonganoxie City Administrator.
McCommon said it appears to simply be a routine procedure.
The city administrator said Monday that someone anonymously contacted KDHE about the city's demolition project, which city crews would be handling.
The city planned to dispose of waste from the demolition at Hamm Sanitary Landfill near Perry.
KDHE officials told McCommon last week they would let the city know whether they approve of the choice within 10 days.
"We don't think there's a problem, just a technicality of getting a 'yes,'" McCommon said.
Councilmember Bill Peak asked whether there was any asbestos in the former police station.
McCommon said all inspections reported that there was no asbestos in the building, though it's unknown whether any might be contained in the roof, as there is no attic entrance and no ventilation system.
Tonganoxie Public Works employees are handling the project, which originally was hoped to be done last week. Engineer Monie El-Aasar with BG Consultants, the city's engineering firm, walked through the entire building and "basically wrote instructions for our staff," McCommon said.
The city is utilizing five public works employees for the project, which is estimated to cost $10,000.
Interior work basically is complete and doors are boarded up.
The final tearing down and clean-up of the structure is all that remains of the project.
Crews did some interior work in preparing the building to come down. They also took the outside doors off their hinges and put plywood over the open doorways. Crews also did work along the side of Dr. Phil Stevens' office just east of the station.
City officials are expected to hear from KDHE in the coming days whether they can continue with tearing down the building, which served as the city library before becoming the police station years ago.