Tonganoxie trail bridge to be installed later this month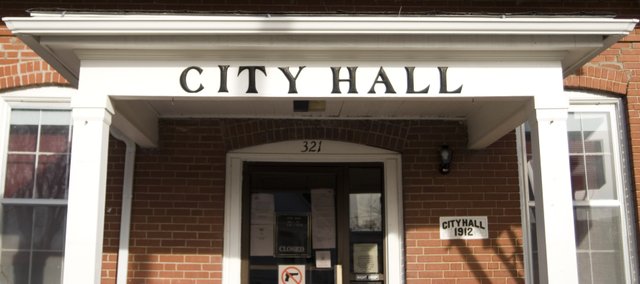 Chieftain Trail Phase II continues to progress with the warmer weather.
City Administrator Nathan McCommon said crews from King Construction in Oskaloosa continue to pour concrete to form more of the trail.
The walking bridge over Tonganoxie Creek is expected to arrive April 28 "unless there are severe weather events," McCommon said.
Councilmember Bill Peak said he had heard that the walking bridge could support an ambulance.
He said it might be something to explore as an emergency route if the regular bridge ever were to be out.
McCommon said he was unsure what weight the bridge could hold, but noted U.S. 24-40 was nearby as an alternate emergency route.
Washington St. fencing, concrete bids approved
The council approved bids from JP Welch Fencing and Geiger Ready Mix for fencing and concrete work respectively. Both are Leavenworth companies.
JP Welch beat out Mann Fence Company and Lowe's with a bid of $4,685.
Geiger won the project, beating out Kincaid Ready Mix and Midwest Concrete materials.
City staff recommended Kincaid, which had the low bid, but Peak pushed for Geiger because it was more local.
The bids were approved 4-1 with Andy Gilner voting against the measure.
Council wants involvement in school repurpose talks
Tonganoxie USD 464 board members are in early stages of determining how to use the current elementary school once the future school near Tonganoxie Middle School is completed in 2015.
Councilmember Kara Reed voiced support for being involved in talks, even if that's all it turns out to be.
"I would like council very much to be part of those conversations," Reed said. "I feel like space limitations at City Hall and the police station are worth looking into future use.
"I don't know whether we do anything. I think it's worth being part of the conversation."