Bulldog baseball gets two wins vs. Raiders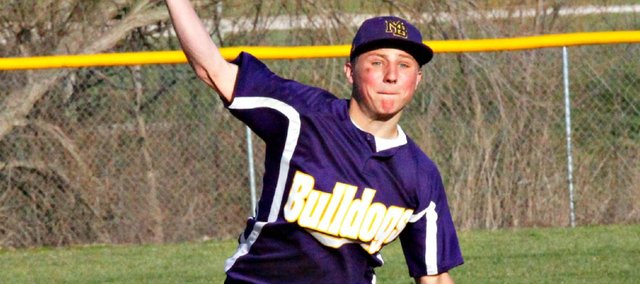 Less than two weeks into the 2014 season, the McLouth High baseball team has already surpassed its win total from a year ago.
The Bulldogs swept a home doubleheader Thursday against Leavenworth-Immaculata, improving to 2-2 on the season. They went just 1-16 a year ago, including an 0-3 mark against the Raiders. MHS opened its season April 3 with a pair of losses at Wellsville, 2-1 and 13-1.
Coach Kevin Stewart's squad will try to stay hot when it travels Monday to Pleasant Ridge.