Face to Face: Tonganoxie Elementary School principal Tammie George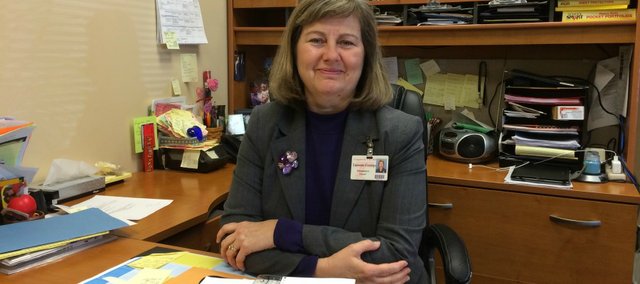 Name: Tammie George
Born: Lincoln, Neb. George grew up in nearby Crete and is a Crete High School graduate.
Family: Husband, Herb; son, Phil, is a registered nurse; daughter, Ali, plans to graduate next month from Fort Hays State University; granddaughters, Gia and Braelyn.
Occupation: Tonganoxie Elementary School principal
Dream job as a child: Teacher
Digging deeper: In her spare time, George loves to sew, quilt, embroider and garden. From the garden produce, she cans things and makes jams and jellies.
"Probably the one people ask me for the most is peach," George said.
She also has gained a love for photography. It's a hobby she picked up from her father-in-law, she said.
George has been known to snap photos at Tonganoxie High athletics event and other school district activities. She's also done senior portraits and wedding photos.
When not canning produce or capturing photos, George is tackling a do-it-yourself project. She likes to take before and after photos of her projects.
She recalls finding a broken dresser cast to the curb. George's husband helped her get it back in working order before she painted it.
Her son and daughter-in-law now have the furniture.
"It actually turned out really cool," George said.
She graduated from her hometown Doane College before getting a master's degree from Emporia State University. She has about 45 hours in administration studies beyond her master's from ESU.
George expects to stay busy in retirement. Whether it's watching her grandchildren or teaching a few classes at a local college or university, George is ready for the next chapter in her life.
George stayed in line with her dream job as a teacher, but it evolved into administration work.
She spent seven years as assistant principal at TES before becoming principal in 2007.
She will retire following this school year.