Face to Face: Tonganoxie City Council member Kara Reed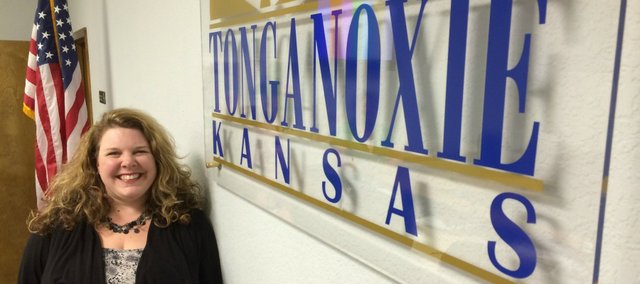 Name: Kara Reed
Born: Aug. 30, 1973, in Santa Monica, Calif. Reed grew up in Memphis, Tenn.
Family: Husband, Aaron; children, Bryn, 12, and Grant, 6; two dogs, two cats and a fish.
Occupation: Adjunct biology instructor at Kansas City Kansas Community College. She's also a Tonganoxie City Council member, finance committee member for Basehor United Methodist Church and board support group member for The Never Alone Foundation. She is set to graduate next month from the Southern Leavenworth County Leadership Development Class.
Dream job as a child: Marine biologist. Reed went in a slightly different path in college.
"Wyoming doesn't have many oceans close by," she said.
Digging deeper: After graduating high school in Memphis, Reed earned a bachelor's in biology at the University of Wyoming in Cheyenne, Wyo. She earned a master's in marine biology from the University of Memphis.
"It was really cold for a southern girl, but I did learn how to drive in the snow — a useful skill this past winter," Reed said about living in Wyoming.
Reed, who has lived in Tonganoxie for 10 years, met her husband in graduate school while on a mammalogy field trip on a Tennessee mountain top. Mammalogy is the study of mammals.
She was an extra in the 1989 movie "Great Balls of Fire" about Jerry Lee Lewis starring Dennis Quaid as Lewis. Reed, dressed in a gray sweater and maroon skirt, plays a student dancing outside a high school. In the scene, Quaid's Lewis stops by the school to pick up his love interest, played by Winona Ryder.
"I bop in and out of the screen a few times," Reed said. "It is probably a max of 10 seconds of fame."
Reed loves to travel. Her favorite vacation destination is "anywhere with a beach."
Her hobbies include reading and cooking and her guilty pleasure is reality television.