Tonganoxie
USD

464 board OKs budget with slightly lower mill rate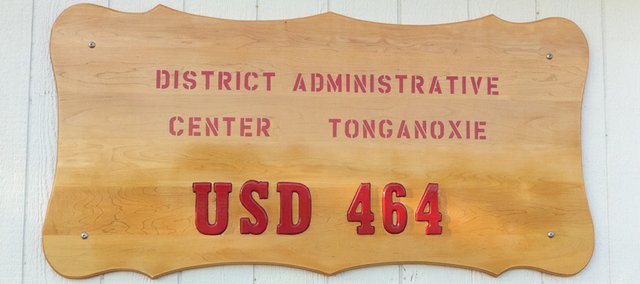 Tonganoxie USD 464's budget is expected carry a slightly lower tax rate for 2014-15.
The school board approved the budget with a mill rate of 58.867 mills at a special meeting Monday.
That's a slight decrease from the previous year's rate of 58.891.
"Overall, our mill levy is going down, so patrons should appreciate that," said Lyn Rantz, Tonganoxie USD 464 superintendent.
Rantz said the state is fully funding capital outlay this year, which is good news for the district.
She said the latest budget also moves some mills out of the local option budget into capital outlay, which allows for more flexibility in purchases for things such as buses and other capital projects, including pavement work.
Patrons will have the opportunity to address the budget during a public hearing at its next meeting, set for 6 p.m. Aug. 18 at Tonganoxie Middle School. The board also will tour the elementary school construction site during the meeting.
Projections indicate enrollment up
Rantz noted that early enrollment projections show enrollment at 1,890 for the entire district.
That's a jump of about 30 students from the 2013-14 school year.
The district will have more concrete numbers when it submits enrollment figures to the state in late September.
Board OKs contracts
The school board also approved several contracts during Monday's meeting: Brian Arnold, TES special education speech para; Amanda Beach, TMS special education para (replacing Michelle McPherson); Michelle Hartpence, TMS Special education para (replacing Emily Bayouth); Janet Hodges, TMS special education para; Christine Janssen, regular route bus driver; Julia Jellison, transfer from regular route bus driver to special needs bus driver (replacing Crystal Matthews); Erika Morton, TES special education para (replacing Megan Schenk); April Seba, TES special education para (replacing Amy Harris); and Ashley Stockman, TES special education para (replacing Makayla Leslie).