Tonganoxie grad Harris advances in Democratic primary, to face O'Brien in general election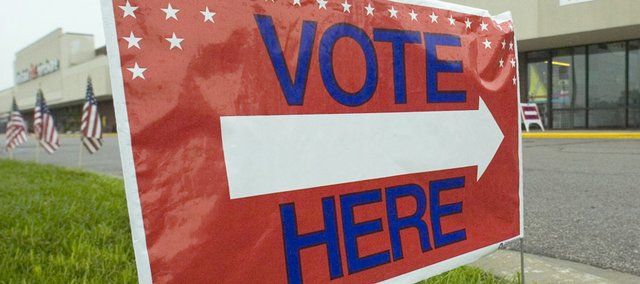 A 2014 Tonganoxie High School graduate will face a Tonganoxie incumbent in the Kansas House 42nd District race.
Austin Harris, who soon will start his freshman year at Washburn University, won 56 percent of the vote in the Democratic primary against Harold Fevurly Jr., a former school board member who lives near Jarbalo.
Harris had 302 votes to Fevurly's 241 in the entire district, which includes the western half of Leavenworth County and stretches south to include Eudora.
Leavenworth County voters mirrored the entire district in the Democratic primary. Harris won 55 percent of the vote (233-194) in the county.
Harris will face Republican incumbent Connie O'Brien, who is seeking her fourth term. She first won election in 2008.
In other primaries of note, U.S. Sen. Pat Roberts staved off a Republican challenge from Milton Wolf. Roberts won 48 percent to Wolf's 41 percent, though Wolf won Leavenworth County with 52 percent to Roberts' 40 percent (2,337-1,799).
Roberts will face Democrat Chad Taylor and Independent Greg Orman in the November general election.
In a five-candidate race in the insurance commissioner Republican primary, Ken Selzer had the most votes, taking 27 percent with 62,543 votes. Beverly Gossage had the second-most votes with 53,451 votes. Gossage had the most votes in Leavenworth County.
For more Leavenworth County results, click here; for complete statewide results, click here.
All results are unofficial until the state canvass.