Tonganoxie
ACT

scores up slightly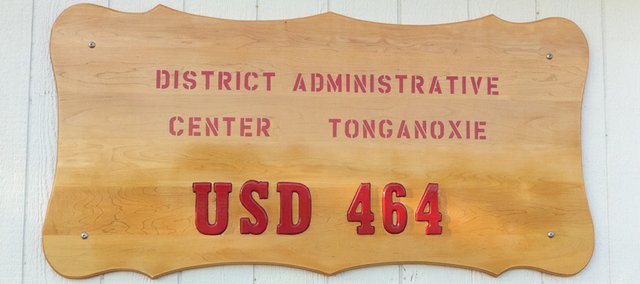 Tonganoxie High School students improved in every ACT category in 2014 from the previous year's marks.
And its composite score jumped nearly a point from the previous year.
But the school needs to strive for higher marks, said Tonya Phillips, the school district's director of educational programs.
"It was an improvement, but not good enough," Phillips said "We're better than that."
ACT statistics, released last week, showed that the Tonganoxie composite average score was up 0.8 of a point to 21.9. That's slightly below the Kansas average of 22, though it would have been slightly above the state average for 2013 (21.8).
In English, THS mirrored the state average of 21.4, while the math average of 21.3 trailed the state's 21.7 average.
Tonganoxie's highest score came in science (22.3), which was higher than the state average (21.8). Tonganoxie's reading average score (22) was a half-point below the state average (22.5).
Students can take the ACT as many times as it is offered. They also can take the test before their senior year. Each student's best score is figured into the average. Out of nearly 160 in the 2014 class, 94 took the test.
The district implemented an ACT prep program last year. It is offering that again in 2014-15. Phillips said school officials also were evaluating coursework.
"What we're working on now is really firming up our curriculum and making sure every class the student takes is preparing them for what they need," Phillips said about college preparation.
Though some students might not take the test because of plans to enter the work force or military, she would like to see more students take the ACT test.
"I think with what we're doing to prepare students, I'm excited to see the scores climb," Phillips said. "I think they will climb."