Tonganoxie schools refinance bonds for $344,000 in savings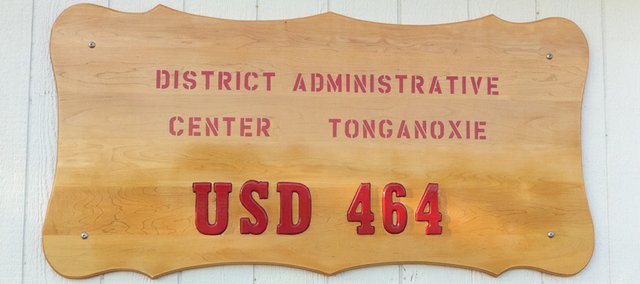 Tonganoxie USD 464 expects to see $344,000 in savings during the next seven years thanks to bond refinancing.
The school board approved refinancing at Monday's meeting.
The escrow trust agreement between the school district and Security Bank of Kansas City refinances about $4 million in general obligation refunding bonds issued in 2005.
Roger Edgar, with George K. Baum and Associates, said the savings were better than estimates.
"I'd like to say this is all planned, but there's always a worry the market will change," Edgar told the board at Monday's meeting. "January was a bad month for the stock market. The bond market improved during that same period."
Baum said the refinancing saves the board about $49,000 annually during the next seven years.
Superintendent Randy Weseman commended the school board, noting members were "tuned in" to "finding ways to save money and help the taxpayers."
Snow days
Weseman said the district has used four and a half of six inclement weather days the district has built into the calendar. He said the district benefited from good timing last week with parent teacher conferences and an inservice day being scheduled when other area districts had to use snow days.
Special education cooperative
USD 464 continues to work with other Leavenworth County districts in dissolving their special education cooperative.
If the state approves the move, Tonganoxie would form a cooperative with the Basehor-Linwood school district. Weseman is working with USD 458 Superintendent David Howard on a potential joint meeting with Basehor-Linwood's school board.
Weseman also dismissed what he said were rumors that certified teachers in the current cooperative would lose their jobs if the current cooperative breaks up. He said they would not be losing their jobs and would remain at their same level of pay and benefits if they moved to the newly formed cooperative.