Tonganoxie City Council votes to demolish former police station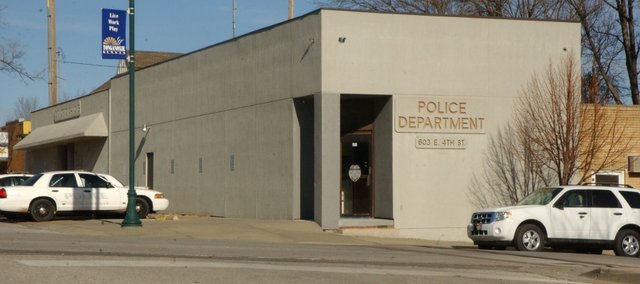 The landscape of a main downtown intersection will be changing.
Tonganoxie City Council members voted Monday to tear down the former police station at the northeast corner of Fourth and Delaware.
The City Council voted 4-1 in favor of demolition, with Councilman Bill Peak voting against the measure.
Assistant City Administrator Jennifer Jones-Lacy told members the recent cold temperatures caused the discharge pipe from the building's sump pump to freeze. The plug caused water to seep back up into the basement.
City crews shut off the water, cleared the ice from the pipe and used an additional pump to remove standing water in the basement. They also repaired electrical service to the sump pump and put a dehumidifier in the basement to accelerate drying time.
The water also shorted electrical service to the building's furnace, leaving it beyond repair.
After hearing about the city's cleanup work, the council mulled over options for the building.
• Replace the furnace for nearly $7,000.
• Look further at long-term cleanup of the basement and prepare the building for sale.
• Demolish the building for about $10,000.
The council chose demolition, which would be about the same cost as annual upkeep on the building, Jones-Lacy said. Liability insurance accounts for most of that annual expense, she said.
Mildew issues have served as an ongoing problem at the station. The police department had plans to move to an existing building in the Urban Hess Business District before those plans fell through and the department relocated across the street to the business center that also is home to Tonganoxie Recreation Commission and various businesses.
The station had been used for light storage.
The council voted two years ago to move the department across the street to its current 2,000-square-foot location. The former station spans 1,300 square feet.
Future use of the space has not been decided. Discussion of murals, as well as building an awning to protect police cars were mentioned, but no decisions were made.