Mirror meet, greet event is tonight at Tonganoxie Public Library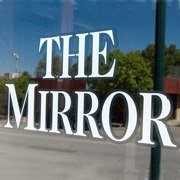 Readers will have the opportunity to meet with The Mirror's staff later today to learn more about the newspaper and any ask any questions they might have.
The open house will be 6-8 p.m. Wednesday, Feb. 26, at the Tonganoxie Public Library's community room.
Refreshments will be served at the event.
Discounted subscriptions also will be offered for new subscribers at the event.