Tonganoxie's Sundance Apartments could expand with city council's letter of support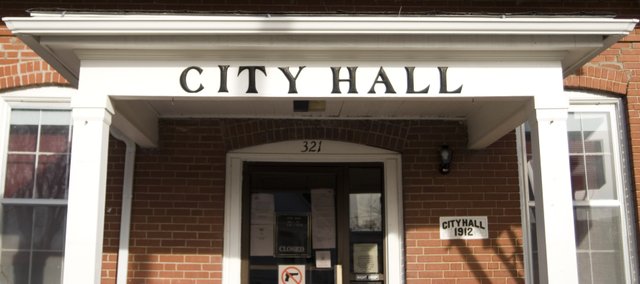 More senior housing could be coming to Tonganoxie.
Cohen-Esry Affordable Partners LLC has plans to build a second phase at Sundance Apartments, an affordable housing community for seniors 55 and older in the Stone Creek subdivision.
Officials want to add a second phase of 16 units to Sundance Apartments, which were built in 2005.
To apply for a housing tax credit with the Kansas Housing Resources Corporation, Cohen-Esry needs a letter of approval from the city.
The Tonganoxie City Council approved, 5-0, a resolution supporting the development.
To rent the apartments, residents must be 55 or older and have an income that is 60 percent or lower of the area median income.
"It's a good project," said Chris Donnelly, Tonganoxie City Council member.
Another Tonganoxie senior living community, Fall Creek Villas, will begin its second phase of 42 units, developers recently announced.
City receives plans for intersection
Tonganoxie has received plans from BG Consultants for the improvements at U.S. Highway 24-40 and Stone Creek Drive/South Park Drive.
Survey work is nearly done , but some easement acquisition will be needed, McCommon said.
The city will pay for about $100,000 of intersection improvements, with the Kansas Department of Transportation funding the rest of the $370,500 project. The improvements, which include traffic signals at the intersection, are expected to be finished in the fall.
Work continues on trail
The Chieftain Trail extension continues to progress. About 25 days into construction, McCommon said King Construction has made significant progress.
"They have been very efficient," McCommon said.
The 1.3-mile extension will more than double the current 1.2-mile stretch and connect Tonganoxie's trail system from the south to the north side of U.S. Highway 24-40 along Leavenworth County Road 5.
The walking bridge that will run over Tonganoxie Creek is expected to arrive later this month or early February, McCommon said.
In other business, the council:
• Approved, 5-0, increasing monthly stipends for City Attorney Mike Kelly and Municipal Court Judge William Gray. The council first approved Gray's requested increase in pay. Mayor Jason Ward then moved that Kelly's stipend stay in line with Gray's. Each will receive a stipend of $600 starting this month, an increase of $200.
• Heard from Jennifer Jones-Lacy, assistant city administrator, about billing for water and sewer rates. She explained that customers are billed for every 1,000 gallons of water. If a customer uses 1,100 gallons, they aren't charged for 2,000 gallons of water that month. It's a cumulative charge. For example, if a customer uses 1,500 this month and 1,600 gallons next month, the customer is charged for 1,000 this month and 2,000 gallons the next month.
• Heard from City Superintendent Kent Heskett about water and sewer lines connecting the city to the industrial park south of Tonganoxie. Heskett said about 400 feet still needs to be installed.