Tonganoxie dance studio to perform at Globetrotters game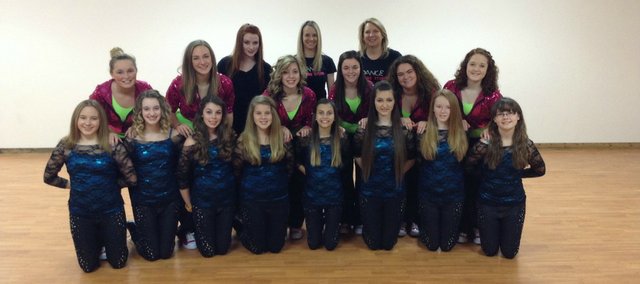 Local youths will be performing later this month for a storied basketball team.
Dance Strong Studio of Tonganoxie will be performing for pregame and halftime of the Harlem Globetrotters game Jan. 24 in the Kansas Expocentre in Topeka.
Discount tickets available
Dance Strong Studio has an allotment of discounted tickets for the Harlem Globetrotters game Jan. 24 in Topeka's Kansas Expocentre. For more information, email info@dancestrongstudio.com
Jill DeGraeve, who owns the studio with her mother, Julie Schuetz, said organizers contacted her about the opportunity to perform at the event.
"They're ecstatic," DeGraeve said. "It's all they talk about. They practice all the time."
The studio's middle school, high school and competition teams will be performing at the game.
The group has been practicing special routines for the game as well.
Schuetz said the students will have a great chance to perform in front of a large crowd. The Expocentre holds roughly 10,000 spectators.
"I just think that they realize it's a tremendous opportunity to have been asked," she said. "And they're really excited to be performing with such a big venue and caliber of team like the Globetrotters."
Dance Strong Studio, 302 Shoemaker Way in Tonganoxie, also offers tumbling classes and toddler time for the pre-kindergarten students. The studio also teaches various other types of dance.
The studio moved into its new facility this past fall in what once was the Famous Stars Video building.
The dance studio opened in 2011, but took off the 2012-13 season because of family medical issues. The business has grown, going from a one night/one classroom facility to a 4,000 square-foot building that offers classes three nights each week. Dance Strong Studio has about 120 students total.