Linenberger: Mirror welcoming readers' photos for new features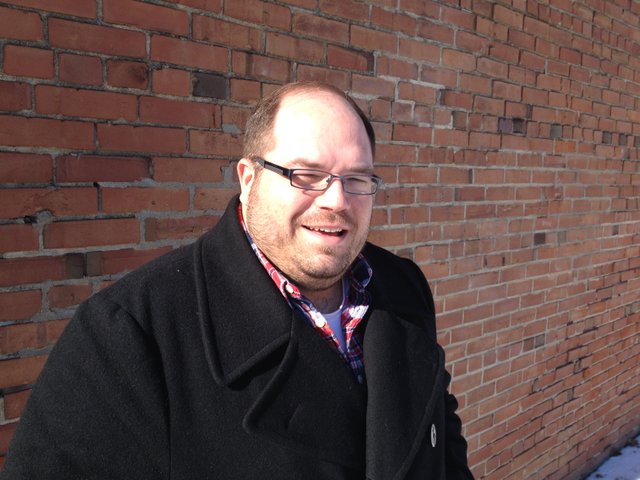 Whenever a season changes or a big snow falls, I can count on readers to send in their photos of the local sights.
When a new school year gets under way, parents snap those first-day photos and email them my way, per a simple note on Facebook and Twitter asking for readers to share their pictures. The photos then are posted on social media and sometimes make their way to the print edition.
Perhaps you've noticed our Friends and Neighbors photos popping up in the paper. Recently, a THS cheer squad member performed in New York City. Her family submitted a photo of her with the Statue of Liberty as the backdrop.
We would love to see more of those photos.
Send us those community photos so that we may share them with the rest of our friends and neighbors.
And while you're at it, keep other photos in mind.
The Mirror would like to start publishing other reader-generated photos.
In addition to Friends and Neighbors, we'd like to start publishing Submitted Scenes. Have a great picture of a sunset or, in a few months, flowers in bloom? Send them our way.
We also would be happy to receive photos for Familiar Faces. Know someone who has been away from Tonganoxie for a bit? Let us know what they're up to with a photo for Familiar Faces.
Send us your photos and give a short explanation of who is in the photo and what they're doing. Or in the case of Submitted Scenes, tell us where you captured the picture.
Readers might also look for some changes on page 2. For the last few years, Our 5 Questions feature has anchored that page.
But in the coming weeks, you'll see something new in that space, so keep an eye out for some new features.
Also in the coming weeks, we'd really like to get together.
Our new advertising representative, Jade Sparks, has been out and about meeting local business owners.
Last year, we served coffee and snacks at the Tonganoxie Public Library. It was an opportunity for us to get to know our readers better and for our readers to know more about what goes into putting the newspaper together — both in print and online.
We'll be chatting with the library about gathering again in the new year, so be sure to look for more information from us.
In the meantime, send us your photos — slinenberger@theworldco.info.
We can't wait to see what our readers doing.
­­— Shawn Linenberger is news editor at The Mirror newspaper of Tonganoxie. He can be reached at 913-845-2222