5 Questions: Day of Service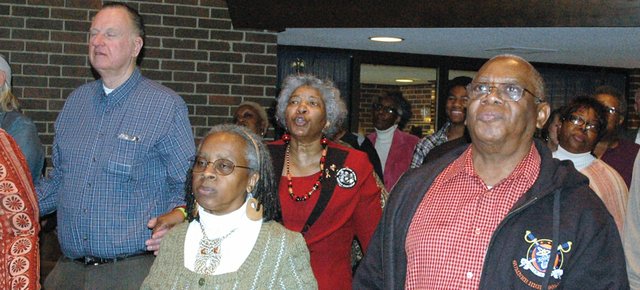 This year's Martin Luther King, Jr. Day of Service is Monday. Information about the day is provided below from mlkday.gov.
Q: When did Martin Luther King, Jr. Day become a national holiday?
A: After a long struggle, legislation was signed in 1983 creating a federal holiday marking the birthday of Rev. Dr. Martin Luther King, Jr. In 1994, Congress designated the Martin Luther King Jr. Federal Holiday as a national day of service and charged the Corporation for National and Community Service with leading this effort.
Q: What is the "Day of Service"?
A: Dr. Martin Luther King Jr. once said, "Life's most persistent and urgent question is: "What are you doing for others?'" Each year, Americans across the country answer that question by coming together on the King Holiday to serve their neighbors and communities.
Q: How does the Day of Service connect with Dr. King?
A: Dr. King believed in a nation of freedom and justice for all, and encouraged all citizens to live up to the purpose and potential of America by applying the principles of nonviolence to make this country a better place to live — creating Dr. King's vision of the "Beloved Community." The MLK Day of Service is a way to transform Rev. Dr. Martin Luther King, Jr.'s life and teachings into community action that helps solve social problems.
Q: How do I get involved?
A: People can find a project at mlkday.gov by entering their ZIP code in the "Find a project" box to locate a local volunteer opportunity or can plan their own project.
Q: Where can I learn more about Dr. King?
A: The Martin Luther King, Jr. Center for Nonviolent Social Change's website can be found at thekingcenter.org.