The Mirror conducting cutest pet contest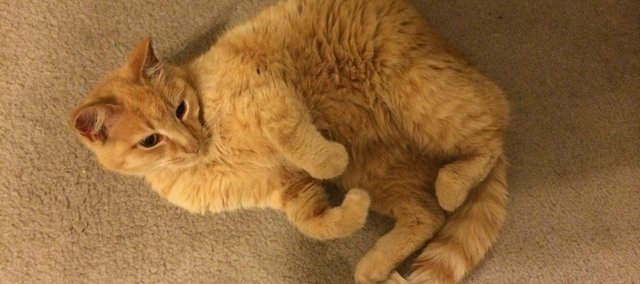 Do you have the cutest pet in all the land?
Submit a photo of your pet and it could appear in an upcoming print edition of The Mirror.
The Tonganoxie newspaper will be accepting photos of your pets in the month of June.
Photos will be posted on The Mirror's Facebook page. Anyone who "likes" The Mirror's Facebook page can vote for the pet(s) they think are the cutest.
To enter, submit a photo of your animal and include your name, your pet's name, his or her breed and your city of residence. Submissions can be sent to slinenberger@theworldco.info.
Each "like" for a photo of an animal posted on our Facebook page counts as a vote. The pet with the most votes at the end of the month will appear in an upcoming print edition.
The contest is taking place in June in an effort to raise awareness about National Pet Preparedness Month, which starts Sunday.
According to the American Humane Association, there are 10 items people should pack in an emergency kit for their pets:
• Food (your pet's regular food)
• Water
• Leash and collar
• Bowl(s)
• Photo of your pet and a photo of you with your pet
• Medications your pet needs
• Immunization/vet records (keep both updated)
• Pet carrier
• First aid kit
• Contact list of pet-friendly hotels, veterinarians, American Red Cross, American Humane Association and out-of-town friends/family