Face to Face: Avid Tonganoxie volunteer Rachel Kelly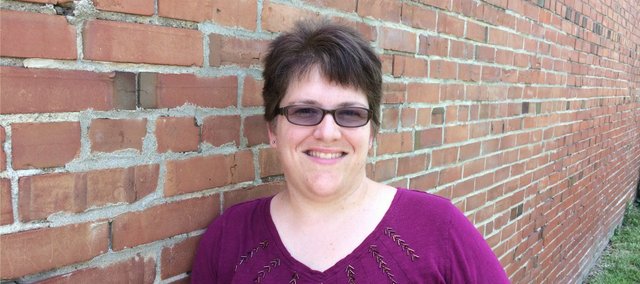 Name: Rachel Kelly
Born: Kansas City, Kan.
Family: Parents, Michael and Keyta Kelly; brother, Garrett Kelly; sister, Kaitlyn King, and brother-in-law, Mark King; and two nieces, Wynnifred King and Elizabeth King.
Occupation: Legal secretary, as well as graphic designer for Rnky-dink graphics.
Dream job as a child: Kelly always wanted to be a zoologist. She said she's always had a love for animals.
"I ended up working for a daycare for several years, so I guess that was pretty close to a zoo," Kelly joked.
Digging deeper: Kelly went to high school in Tonganoxie and continued on to be a preschool teacher for 11 years and enjoyed working with children "so very much."
"Wherever I go I am always the 'babysitter' just because I love to entertain kids, and frankly they entertain me," Kelly said.
She also has found a love of graphic design. Kelly recently finished an associate's degree in that discipline from Kansas City Kansas Community College.
She recently opened up a new business, Rnky-dink Graphics. Kelly offers services in areas such as logos, posters, signs, window art, product labels and banners.
"There are so many possibilities involved in graphic design that I am never bored," Kelly said.
The name of her business is based on her nickname of Rnky, which is based on her initials — RNK.
She said that was her nickname growing up, although her mother called her Rachel Rooster because her hair always would stand straight up when she was a baby.
Kelly also is involved in several organizations that support Tonganoxie — Entrepreneurs Achieving Success Together, First City Performers and Story Tellers (PAST), Tonganoxie Community Historical Society and PowerUp Tonganoxie, a group of community members in their 20s and 30s striving to make a difference in the community.