Tonganoxie officials take first look at possible 2015 budget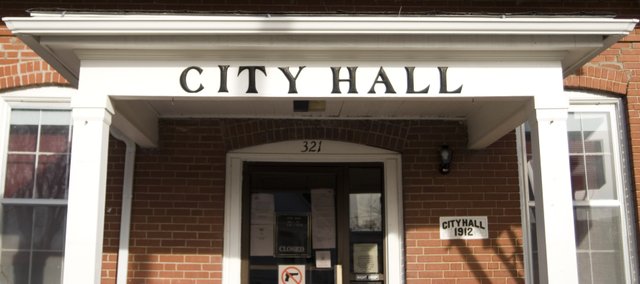 City officials just scratched the surface of 2015 budget talks Monday, but will have to make decisions based on valuations that were slightly higher than the previous year.
Valuations increased by nearly $179,000, which means the city will see an increase of about $180 in tax revenue from valuations.
Though some building is taking place in town, it's also minimal in the way of generating tax revenue.
"It is what it is," City Administrator Nathan McCommon said at Monday's work session with the City Council.
Though the council didn't delve into potential budget cuts or tax hike discussions, they did hear from McCommon about preliminary budget numbers. Department heads also discussed items they're suggesting beyond their current budgets.
For instance, Police Chief Jeff Brandau mentioned adding two police cars for $70,000, as well as increased pay for a couple employees.
"One thing vehicles do is help us in retention and recruitment of employees," Brandau said. "One thing we have over a number of other departments is our equipment."
Fire Chief Dave Bennett's preliminary budget includes an increase of three full-time employees. Those positions will be filled in the coming weeks, Bennett said.
In addition to the budget, Bennett is researching new bunker gear, as some current equipment will need to be replaced. Bennett said he was researching lease purchase agreements that would start in 2015, but payments wouldn't be required until 2016.
The council must determine its finalized budget in the next month.
Last year, the mill rate went up about 3.7 mills from the previous year. Since 2007, it's jumped almost 9 mills. Though valuations are slightly lower now (about $34.7 million than they were in 2007 (about $34.9 million), they were more than $36 million in 2009 and 2010.
Assistant City Administrator Jennifer Jones-Lacy said the council might need to consider various areas to cut the budget because of general fund projections. General fund balance estimates for 2015 are at just more than $36,000, Jones-Lacy said, noting
"It's a very important thing to consider," she said.
Though it' next budget meeting hasn't been determined, the council will continue with more work sessions next month.