Face to Face: Community National Bank's Art Hancock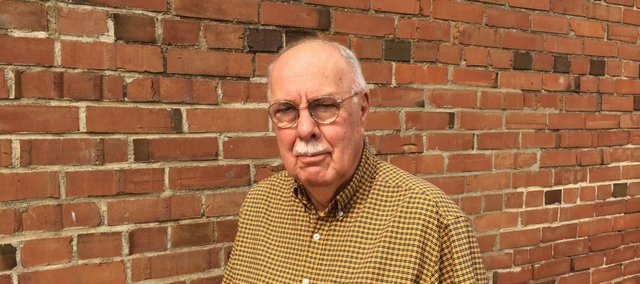 Name: Art Hancock
Born: Kansas City, Kan.; has lived in Tonganoxie for 67 years.
Family: Son, Sean Hancock, and daughters Lynley Cordell, Lori Vicory and Stephanie White.
Occupation: On board of directors/marketing director at Community National Bank.
Dream job as a child: History teacher. In fact, he's worked with the Tonganoxie Community Historical Society and fellow residents JW Evans, Harold Denholm, Roger Shilling and Bob Lenahan to give their accounts of various Tonganoxie history.
Digging deeper: Hancock has been a part of many organizations through the years. A former Tonganoxie City Council member, he served on the local Boy Scouts board, was president of the JayCees and Chamber of Commerce and was on the Tonganoxie Recreation Commission board. Hancock also served on the Tonganoxie Junior High Site Council and founded the USD 464 Educational Foundation. He was chairman for seven years.
He graduated in 1958 from THS before working at Zoellner's Mercantile and then Tonganoxie's gas compressor station. Next, he got into real estate with Tom Laming and had his own real estate business for 25 years.
Hancock also loves sports. THS recognized him during the 50th anniversary of the Tonganoxie Invitational Tournament for having attended every tourney. He used to have Kansas University basketball season tickets. He now always watches KU on TV.
Hancock loves supporting Chieftain athletics, but he's also proud of the community.
"I've seen a lot of growth," Hancock said. "It's gone from a little old small rural town to a suburban area pretty much. But I think we've done a good job."
He said "a lot of good people" have come to Tonganoxie over the years, many because of the Tonganoxie school district's strong reputation.