Tonganoxie school board opens discussions about future of current elementary school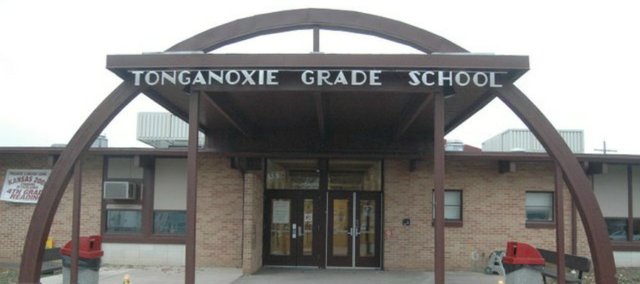 As work on the new Tonganoxie Elementary School progresses, USD 464 officials will have to come to a decision: what should become of the existing building when the new school is completed in 2015.
Superintendent Randy Weseman discussed the possibilities at Monday's regular board meeting.
One scenario — move the district offices from their current locale near the high school to the elementary school. That would open the high school area for more parking. Weseman said he's held off on any major parking lot renovation proposals until the board decided on the current district office's fate.
Weseman said the district could use additional space for early childhood classes.
"We don't need all the building," Wesman said.
As for the rest of the structure, Weseman said he's received interest from several folks about the building, but nothing formal yet.
Before any future plans are made, though, Weseman would like to have an engineering study conducted on the building.
Board member Gene Becker agreed. He had concerns about putting any money into the building. He noted that roof repairs cost about $200,000.
"I don't think we can afford to do that," Becker said.
Weseman said he was looking at the district continuing to own the building, but getting others interested in using the building to share in maintenance and other costs.
But as Weseman noted, all options were on the table at this point.
He said one person asked about taking the Quonset hut from the property. The structure, which formerly was home to the school's volunteer center, now is used for classroom
"I didn't say bring the tractor," Wesemen said. "But I said I didn't think there was going to be a problem."
Making sure bathrooms are in compliance with the Americans with Disabilities Act also would need to be evaluated, Hopkins said.
Board member Diane Truesdell said the school having two gymnasiums offered a vital resource and was something the recreation commission could utilize. Moving city offices to the building also has been discussed.