Face to Face: Tonganoxie Chamber of Commerce's Michelle Derry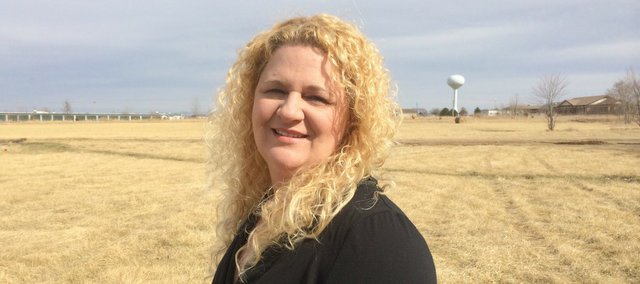 Name: Michelle Derry
Born: In Overland Park. Derry is a 1991 Shawnee Mission West High School graduate.
Family: Married to husband, Mark, for 22 years. Children are Madison, 17; Emily, 16; Mark, 11.
Occupation: Bookkeeping and office management services to companies, many of which are in Tonganoxie.
Derry also is vice president of the Tonganoxie Chamber of Commerce.
Dream Job as a child: Teacher, but Derry changed gears her senior year because of an opportunity that was presented to her. She loves what she does, but if she could go back, she would go into music education.
Digging deeper: Derry's love for singing has landed her on worship teams at church. Though she doesn't do karaoke, she will sing with her children in the car.
Derry's family also likes to travel, especially anything "outdoorsy." She's been to Canada and destinations throughout the United States.
Her family went to Colorado often when she was growing up and always loves to get back to the Rocky Mountains.
"It's peaceful," Derry said. "Even though I've seen it so many times. It's like the first time to me. I love the mountains."
Her family also used to visit zoos across the country — the Omaha, Neb., zoo is Derry's favorite. She is looking forward to the next vacation — a cruise to Bermuda.
When not traveling, Derry loves being in Tonganoxie and experiencing its strong sense of community. She also has a passion for working in the Chamber of Commerce.
"I really want to see the chamber become the force for information," Derry said. "For our residents and for our businesses and help connect the businesses to the residents and vice versa."