Tonganoxie Rec Commission corner: Gearing up for spring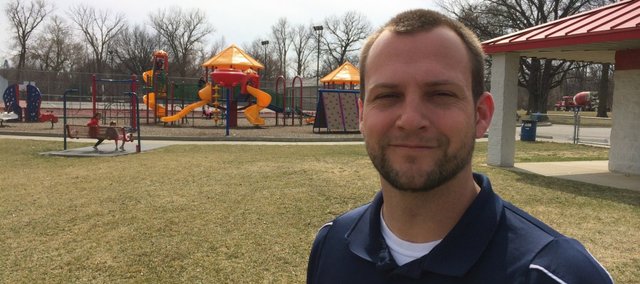 The weather is warming up and the sun has even poked its head out from time to time.
That must mean spring is here and it's time to head outdoors. We are very fortunate to have so many wonderful options for recreational activities in and around Tonganoxie.
We do our best to provide activities to get kids outside and exercising. More than 300 youths currently are participating in our co-ed spring soccer program. Registrations already are flowing in for our summer baseball and softball leagues scheduled to begin in May. We are currently in the planning stages for our Easter Egg Hunt scheduled for April 12th and our Summer Kickoff Party scheduled for May 31.
There are plenty of opportunities for adults, too. In addition to our exercise classes we offer, we currently have six teams participating in our spring coed softball league. Chieftain Park is a beautiful park and has several amenities for adults to enjoy like horseshoe pits, sand volleyball courts, and of course the basketball and tennis courts. Chieftain Park also features a walking trail that connects to the VFW Park and covers over 1-1/4 miles. We are looking forward to the completion of the sidewalk that will connect this trail to the north part of town and will allow residents of the Stone Creek and Jackson Heights subdivisions to walk, job or bike to the park or pool.
Board members on the Tonganoxie Recreation Commission will be out in full force now that spring has arrived. Board chair Drew Johnson enjoys yard work, barbequing, and relaxing by the pool. Ursula Kissinger's favorite outdoor activity is hiking and backpacking. David Frese enjoys fishing, jogging and coaching youth sports. LeAnn Bond's hobbies include running, waterskiing and just hanging out at the lake or beach. Steve Miller enjoys fishing and watching his daughters play sports.
We hope to see you at one of our upcoming events or activities in the coming months, but most importantly we look forward to seeing you outside and enjoying the great outdoors.
­­— Eccles is assistant director at Tonganoxie Recreation Commission. Contact him at 913-845-3502 or brad-trc@sunflower.com